History
Benjamin Silliman
---
Benjamin Silliman, Yale Class of 1796, (1779-1864) was one of America's pioneers in science. Although Silliman graduated knowing nothing of the natural sciences, in 1802 President Timothy Dwight asked him to become Yale's first science professor–to teach chemistry and natural history, so as to avoid hiring a foreigner with whom Puritan manners and morals might not sit well. Silliman proved to be eminently capable and delivered Yale's first science lecture in 1804. Soon afterward, President Dwight sent him to Europe to purchase scientific equipment, books for the College Library, and a cabinet of two thousand minerals to begin the study of mineralogy at Yale. After his return, he played a leading role in the foundation of the Yale Medical School, the Peabody Museum, and the American Journal of Science, a scientific periodical still published today.
In 1852, Silliman was instrumental in the founding of the Yale School of Engineering, a pioneering event in professional scientific education in the United States. To honor such a towering figure in the history of science at Yale and in America, our college was named after Benjamin Silliman.
The Sillistory
---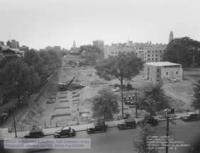 Silliman College opened in September 1940. It was the last of the original ten Yale residential colleges to be completed. The Vanderbilt-Sheffield dormitories and Byers Hall (now the Common Room, Dining Hall, Sillibrary, and Head of College's and Dean's Offices), dating from the early 1900s, were retained in the plans. All of the brick structures, including the Head of College's House, were built between 1938 and 1940.
Over the years, our college has evolved from a dormitory intended for science students to a diverse yet cohesive community. Sparing its freshmen from living on Old Campus, Silliman is the largest in area of all the colleges. Our building boasts a tremendous array of facilities, including a movie theater, media center, art gallery, library, kitchen, aerobics and dance studio, art studio, basketball court, weight and fitness room, sound studio, game room, and a buttery.
The Coat of Arms
---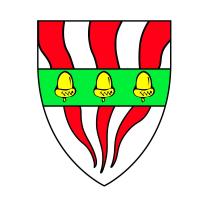 The colors in Silliman's seal refer to the four elements of the ancient philosophers: red represents fire; white, air and water; and green, the earth. It also carries the golden acorns from the family crest of Frederick W. Vanderbilt, Yale Class of 1876, whose bequest funded Silliman's construction. Because of its legendary associations with fire, the salamander was selected as the college symbol.