Maya's Room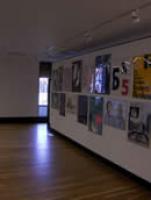 Named in memory of Maya Hanway SM'82, Maya's Room is the only art gallery on campus run by undergraduates. Exhibitions change frequently during the term. The Gallery is located on the first floor of Byers Hall. 
Hours: 
Monday-Friday: 8:30AM - 7:00PM
Saturday & Sunday: 11:00AM - 7:00PM
How to Schedule a Show:
Requests to schedule a show should be submitted to sergio.gonzalez@yale.edu.
Maya's Room Guidelines: 
Preference for bookings will be given to Silliman CPA recipients
Showings dates will be limited to two weeks, with one day on each end for install/de-installation of work.
A detailed outline of the show (including planned display methods) must be submitted with request.