Maya's Room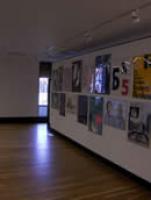 MAYA'S ROOM    ~     SILLIMAN ART GALLERY
Art Gallery Hours:
Monday-Friday:  8:30AM-7:00PM
Saturday & Sunday:  11:00AM-7:00PM
How to schedule a show:
Requests to schedule a show should be submitted to Sergio.gonzalez@yale.edu
Maya's room guidelines:
 Strong preference will be given to Silliman CPA recipients.
Shows typically will run for 2 full weeks.
More information about the room policies and procedure available upon request.