Recording Studio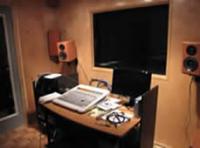 Welcome to the Lumry-Wengerd Studio at Silliman College.  Please read the following information carefully.
HOW TO MAKE A RESERVATION
Email (sillimansoundstudio@gmail.com) with a brief description of the recording project, the date(s) and approximate recording time you would like to book.  Avery Gonzales will be monitoring the calendar.
A coordinator will email you back to confirm if that time is available. Additionally, the coordinator will schedule a preliminary appointment in advance of the recording session to discuss your project, equipment training and any associated fees.
Reservation Guidelines:
6 hours per day maximum
20 hours per week maximum
Cleanup time must be included in reservation time
One week cancellation notice is mandatory
Reservations cannot be made for a future semester (e.g. in Spring 2020, you cannot reserve for Fall 2020)
Only available to Yale students and affiliates
Fees (effective Fall 2019):
20 hours free
$100 flat fee to exceed 20 hours in the semester
$10 cleaning fee
The following checklist must be completed at the end of each reservation to void the cleaning fee:
All microphones and cables stored in proper boxes
Drum set fully assembled
Amps, red monitor boxes and stands returned to the sides of the room
All trash removed from rooms (trash room is just down the hallway)
Computer, rack and lights turned off
Patch cables unplugged
  2019-2020 LUMRY-WENGERD STUDIO COORDINATORS
Avery Gonzales
Matt Sutermeister
Kat Corfman
Lachlan Keller
Curtis Sun
Adrien Rolet
Ryan Tie-Shue
Chloe Hong
Neal Ma
Hannah Smith
MAKE MUSIC