Dance Studio
2017-2018
SILLIMAN DANCE STUDIO
POLICIES
The Silliman Dance Studio is located in the basement of Byers Hall.  The studio contains a sprung floor that must be treated with the upmost respect.
The Dance Studio can be reserved by emailing:  sillimandancestudio@gmail.com
Policies: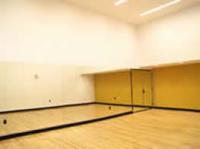 All dance groups must have a Silliman student in the group to book the studio.
Peak hours: 5 PM – 10 PM weekdays, 10 AM-6 PM weekends

No group can schedule more than 2 hours in a row.
No group can schedule more than 5 hours/week during peak hours.
Exceptions may be made for tech rehearsal before a performance.

No food; only water in closed containers is allowed.
Appropriate dance footwear required (e.g. no steel-toed boots)
Furniture is NOT allowed in the studio.
A new sound system has been installed that accommodates ipods.  Directions can be found on top of the cabinet.  Turn the system off before you depart.
The floor must be dry mopped after use.
Close the door when you leave.
Reservations must be made at least 24 hours in advance.

Coordinators may be called if someone wants to get in without a reservation, but this is not guaranteed.

Cancellation policy: If possible, email at least 24 hours in advance of the cancellation, but if someone comes up last-minute, please call a coordinator.
  DANCE STUDIO COORDINATORS 2017-18   
                                                                Jacob Albert                jacob.albert@yale.edu
                                                                Lindsey Combs            lindsey.combs@yale.edu
                                                                Cathy Xue                  catherine.xue@yale.edu
                                                                William Yang               w.yang@yale.edu
                                                                Katherine Oh              katherine.oh@yale.edu
                                           Sonia Blue                  sonia.blue@yale.edu
                                           Tuan Doan Nguyen     tuandoan.nguyen@yale.edu
Coordinators Schedule
| | | | | | | | |
| --- | --- | --- | --- | --- | --- | --- | --- |
|   | Sunday | Monday | Tuesday | Wednesday | Thursday | Friday  | Saturday |
| Primary | Katherine | Cathy | Jacob | Lindsey | Sonia | Tuan | William |
| Back-Up | Jacob | Cathy | Sonia | William | Lindsey | Katherine | Tuan |