Residential Fellows
Amin Karbasi
Assistant Professor in the School of Engineering and Applied Science (SEAS)
Amin Karbasi is an assistant professor in the School of Engineering and Applied Science (SEAS) at Yale University, where he leads the Inference, Information, and Decision (I.I.D.) Systems Group. Prior to that he was a post-doctoral scholar at ETH Zurich, Switzerland (2013-2014). He obtained his Ph.D. (2012) and M.Sc. (2007) in computer and communication sciences from EPFL, Switzerland and his B.Sc. (2004) in electrical engineering from the same university.
Interests:
Amin's main research interest is machine learning. During his stay in Silliman he would like to get engaged in start-up ideas that make use of big data. 
Marjan Hamadani
Marjan Hamadani obtained her Bachelor and Master in Fine Art (with a major in traditional Persian handicrafts) from "Isfahan Art University", Iran. She also obtained her diploma in stained glass from "Ecole de Vitrai" from Switzerland. At the same time, she was a student in "Conservatoire de Musique" in Lausanne, Switzerland. 
Interests: In general, she enjoys carving and inlaying on wood, designing Persian carpets (that are everywhere in Silliman, like in the common room), working on leather, and Persian drawings. However, her main interest is to design lighting objects from colorful glasses. She would love to interact with all the art majors (and art lovers) in Silliman, learn from them and occasionally teach them something interesting.
Maytal Saltiel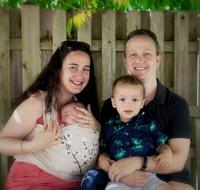 Maytal Saltiel has been an Associate Chaplain in the Chaplain's Office since 2013. Her work is primarily focused around interreligious dialogue, pastoral care, working with smaller religious groups, helping students develop their own faith and sense of meaning, and helping everyone breathe a little deeper.  She works with the InterFaith Forum at Yale (IFFY), Chaplain's Office Peer Liaisons, Chaplaincy Fellows,  Feasting on Faith, Study Breaks and weekly book groups. Prior to coming to Yale, Maytal worked as the Repair the World Coordinator at Penn Hillel, connecting students to service opportunities, encouraging conversations around social justice issues and teaching on the Jewish responsibility of service. She earned her MDiv degree from Harvard Divinity School and BA from Johns Hopkins University in International Relations. She has also worked as the programming coordinator at the Interfaith Center at Johns Hopkins University and a 4th grade Special Education teacher. She's excited to join the Silliman community with her husband, Dan, and two-year old, Ari.
Dan Shetler is a data scientist at Columbus House (a homeless services agency in Connecticut) with a personal mission to help nonprofits harness the power of data through statistical analysis, data visualization, and machine learning. He likes to approach data (and life) through play and brings a sense of joy and creativity to his work. His master's degree from the University of Pittsburgh's Graduate School of Public and International Affairs focused on methods for monitoring and evaluating nonprofit organizations. He currently serves as the vice president on the board of FISH of Greater New Haven and organizes a weekly refugee soccer game.