The Bindery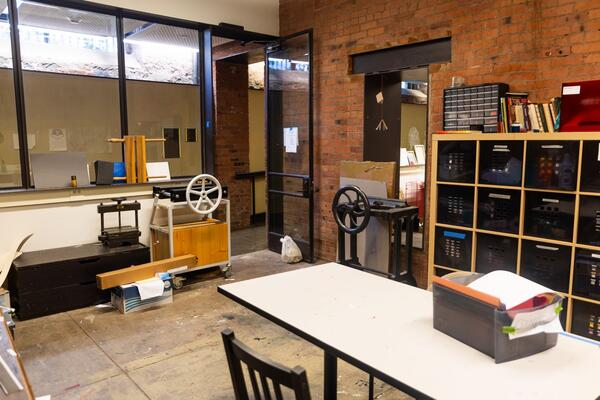 Reopened in 2012, the Silliman Bindery is one of the most active extracurricular arts facilities on campus. Here Silliman students come together to learn the art of bookbinding and to create their own books and journals from scratch. Over the past few years students have bound hundreds of books ranging from leather journals to hand-bound editions of famous books like Les Miserables.
The bindery is located underneath Entry A, and is equipped with all the tools and materials needed for bookbinding. Students are encouraged to use the bindery during regularly scheduled workshops and study breaks, when student instructors will be available to provide assistance.
Yale students who wish to find out about upcoming workshops can join the Yale Guild of Bookmakers Instagram page here.
Questions regarding the bookbindery such as how to make a reservation or attend a session should be emailed to both our HOC office (smaide.yale@gmail.com). Please make the subject line BINDERY RESERVATION.